Economic Statistics
MobiSoft continues to utilize its unique expertise in Mobility, and this time in economic statistics. MobiSoft mobile apps make economic statistics more reachable with high quality and less collection duration, where these apps are integrated with user friendliness and other rich functionalities that are more likely to attract the attention of our customers and were the reason behind their continuous satisfaction.
Knowledgeable statistical departments have come to know that using mobile applications are the only way to optimize and extract the expected economic output, where using mobile apps are to fasten the collection processes of data, and will make more accurate and time being. For this reason, applying mobility solution has recently attracted the attention of many statistical departments, where high budgets are allocated to support and adopt Mobility solutions for economic statistics, and other statistical survey solutions.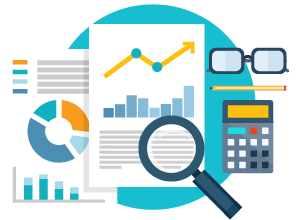 MobiSoft performed number of economic surveys crowned by their impressive implementation of the Mobile Consumer Price Index_CPI solution. The solution provided a full mobile app for data collection and initial processing, supported by rich functionalities for field controlling and managing. The CPI mobile app is integrated with backend application developed by our sister company RealSoft, where a full package for data collection, processing and CPI Index compilation are finally being there to serve our clients' needs, through user friendly desktop and mobile applications.

The successful implementation of the CPI package, direct the company to move forward and develop more economic mobile applications to produce important indices such as; Wholesale Producer Index (WPI), and Building Material Index (BMI), as well as, Producer Price Index (PPI) and Real-estate Index.
Get in touch with us to build your mobile Economic application.
This is an era where success doesn't come just with hard work but smart work.
Main Features
Mobility
Full-fledged systems for collection on the go, utilizing any compatible device. These Mobile applications include many features that enable the front-line user to easily and seamlessly conduct his/her task on the go without the need for any paperwork.
Connectivity
Mobile applications can connect with the database of the back-office using wired cables or wireless networks, including:
Serial connection
Ethernet
GSM
GPRS
Experiences
The successful implementation of the CPI mobile and desktop package in Oman, was the reason for the following deployments of the CPI package in many Arab countries like; Jordan, Oman, KSA, Kuwait, Iraq, and lately by Abu Dhabi.
Besides, MobiSoft has participated with their sister company RealSoft to successfully implement the Household Income and Expenditure Survey held in 2007 for the Ministry of National Economy Oman. This survey mainly focused the light on the income and expenditure patterns of households, through gathering related information such as demographic and economic characteristics of the population and housing, facilities and appliances, sources on Income, daily spending expenses and others.
More economic indicators where studied and analyzed lately through the Comprehensive survey held in 2014-2017, where wide range of statistic topic and indicators were covered through number of surveys. The surveys include: the job rotation survey, Job seekers survey and others.