Mobisoft Device Management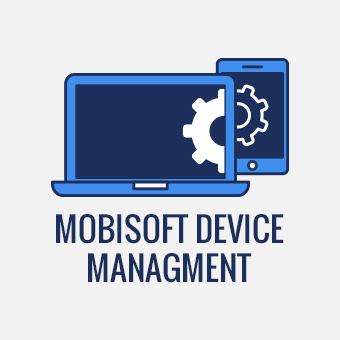 Mobisoft Device Management (MDM) is an advance software used to manage, monitor, and secure mobile devices for any institution­ or employee­ owned mobile device.
MobiSoft Mobile Device Management capabilities provide backbone visibility and control needed when employees replace their devices or leave the company.
Good to know that this software can be deployed across multiple mobile service providers and across multiple mobile operating systems.
We are good in defining your needs and customizing your MDM solution to fit your need, considering the available IT structure, security, integration and compatibility.
MDM Features
Provide remote device control and manage.

Configure process flows that enable data to move between MobiSoft MDM and the integrated source systems, and protect data with device encryption and data loss prevention settings.

Provide push notification service; Mobile device receives SMS messages, new emails, and voicemail notifications.

Control and manage the location of devices.

Ability to easily install the application on the mobile devices.

Automatically offer a reconnect to fresh installs or upgrades.

Ability to control devices through Restart and Turn off options